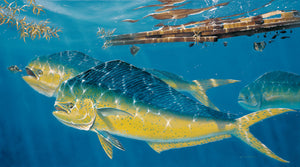 Exclusive Marine and Wildlife Art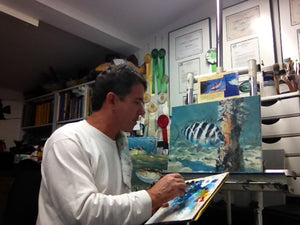 Thomas Krause - Renowned Florida Artist

Thomas Krause is one of Florida's finest marine and wildlife artists. Born in Mt. Clements, Michigan, Tom has been a resident of Florida since 1979. He graduated at Ringling School of Art and Design, in Sarasota, Florida. As a student, he was featured in the Best of Ringling shows. He has also appeared locally in magazines, newspaper articles, and has been featured on regional television for his unique artwork.  You can find his work featured at Tampa International Airport and Raymond James Stadium.
His amazing ability to light his subject material underwater, with refracted light, is absolutely breathtaking. Tom's unique skill comes from having spent a lot of his time underwater, in the Gulf Of Mexico, and Caribbean waters. As for Today, Tom continually travels North America to satisfy his quest for new subject material, as painting has become his life's most important journey.
Featured Art Designs for Our Wearable Art
Florida Spiny Lobster
One of the most amazing, detailed, & vibrant lobster paintings you will ever come by. Absolutely stunning.
Caribbean Reef Octopus
The vibrant blues, greens, & yellows in this design makes this truly a one-of-a-kind masterpiece.
Red Drum
This design perfectly illustrates Tom's amazing ability to showcase his subject underwater with refracted light and stunning detail.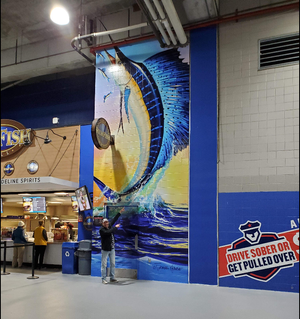 Featured at Tampa International Airport and Raymond James Stadium
High Performance Wearable Art
Marine And Wildlife Art
High Performance Wearable Art